Celebrating our 50th birthday in June 2023, the Helena Farmers Market is the Saturday morning event for the community. Local farmers, crafters, food vendors and other artisans bring their Montana-made products downtown for the local Helena community to see and purchase. While they browse, shoppers enjoy the serenade of local musicians and smell the fragrant aroma of fresh floral arrangements and kettle corn. Come join in the community fellowship at the Helena Farmers Market.
1 Feb 2023
50th Anniversary
HAPPY BIRTHDAY !!! This season marks the 50th anniversary of the first Helena Farmers Market.  If you have ideas about how to make this season even more spectacular than previous seasons, we welcome your input.    Visit our Contact Us page to learn how to offer suggestions.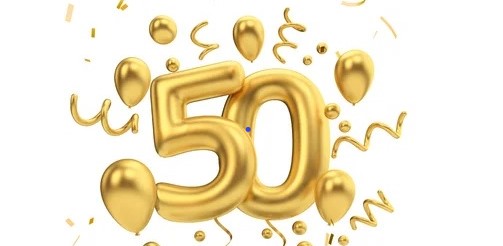 1 Feb 2023
2023 Season Information
This Market season starts April 29th and will continue every Saturday from 9:00 to 1:00 on Fuller Avenue thru October 28th.  This year the Vendor Meeting will be held April 22nd.  A new post will be uploaded with the date, time, and venue prior to the meeting. All vendors must fill out a new data sheet for the 2023 season because information changes.  Here is the link to the Vendor Data Sheet for 2023. We hope you had a fabulous 2022 season and are looking forward to seeing you again for an equally fun & profitable 2023 season.
1 Feb 2023
Reserving a space for 2023
If you wish to reserve a space for the 2023 season, we are ready to start taking those reservations.  If you were a reserved vendor last season, please contact the Market Manager to make arrangements to reserve the same space you had last year or request a new space.  If you paid as a day vendor last season but wish to reserve a space this season, please contact the Market Manager to be placed on the waiting list so we may coordinate and map out all reserved vendors appropriately. For the 2023 season, day vendor fees will be $25.00 per 10' X 10' space and the reserved space fee will be $250.00 per space without regard to the number of…